Medical Equipment
The quality of your medical equipment can make or break your practice.
Cario Medical helps medical professionals keep up with the industry's ever-changing needs by providing top-quality equipment at budget-friendly prices. We're your one-stop-shop for discounted new, used, and refurbished medical equipment and parts.
We work directly with hospital's, physicians' offices, surgical centers, and veterinary practices across the nation and around the globe. Whether you're looking for the latest models from top manufacturers or obscure parts for older machines, we've got you covered. We have thousands of parts and equipment in stock and our knowledgeable staff is available to help you find exactly what you need.
We have a huge inventory of new and gently used medical equipment.
When you purchase, sell, or receive repair services from Cario Medical, you can expect exceptional customer service and fair, reasonable prices. Our goal is to build a long-term relationship and become the go-to provider for all of your medical equipment needs.
We go out of our way to make sure every transaction as smooth and transparent as possible. You can count on us to take care of all the important details so you can focus your full attention on what you do best… caring for your patients.
Used Medical Equipment Sales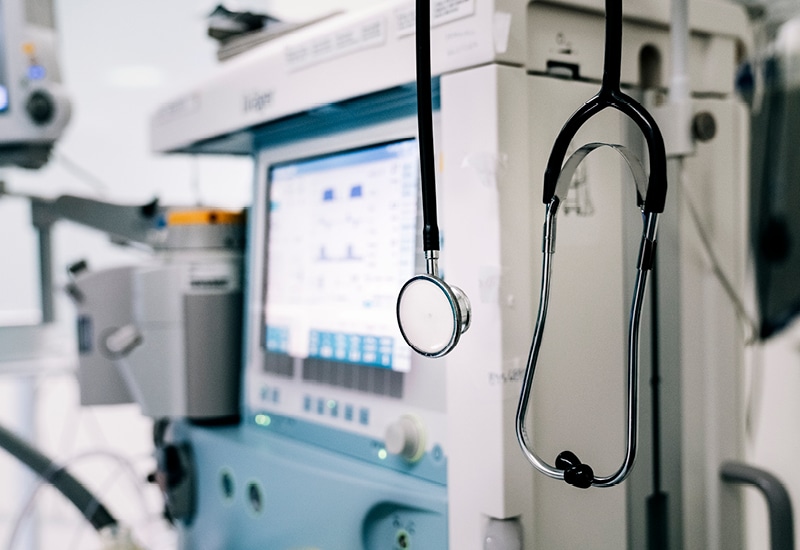 Buying gently used medical equipment can save you as much as 50% when compared to buying the exact same piece brand new.
In almost all cases, there's absolutely no disadvantage to purchasing a high-quality, previously owned piece of medical equipment. When you save money on your equipment, you'll have the option of adding to your bottom line or passing some of the savings along to your patients. This can improve your reputation, attract new patients, and allow you to consistently grow your practice.
Despite the advantages, many medical professionals are hesitant to purchase used medical equipment. You might think you don't have time to scour the internet for the items you need or worry about the quality of the equipment you'll receive. Cario Medical will put your mind at ease.
We only sell clean, safe, and reliable equipment from industry-leading brands. Each item we sell goes through extensive testing to ensure it works exactly as it should.
You'll also never have to worry about whether you're receiving a fair price. Our experts are committed to finding great deals on high-quality used medical equipment. When we do, we pass the savings along to you. If you don't see what you're looking for or aren't sure what you need, we're here to help. Our friendly, knowledgeable staff will work with your budget and help you find the ideal piece of equipment for your practice.
Medical Equipment Replacement Parts
There's nothing fun about dealing with broken medical equipment.
While many repairs are best left to the experts, small issues are often easy to fix in-house… as long as you can find the parts you need.
Cario Medical carries a huge selection of popular name-brand and difficult-to-find medical equipment parts. We're constantly updating our inventory and go above and beyond to meet our customers' needs. Whether you're looking for switches, covers, sensors, cables, keyboards, cooling fans, or other medical equipment parts, chances are we'll have it on hand. If we don't, we'll do our best to find it for you.
Despite having thousands of items in stock, we also make looking for parts a breeze. Simply enter the details in our search system or reach out to us to explain what you need.
We understand that a broken piece of equipment can completely disrupt your practice, so we don't make our customers wait forever to get the medical equipment parts they need. If you're in the Sarasota area, we welcome you to come to our showroom and pick up your parts. If not, don't worry. We process all parts orders as soon as possible and offer fast, efficient shipping options. Our number one goal is to have you up and running as soon as possible.
Think you know what you need, but aren't quite sure? No worries! If you happen to order a part that isn't right, we'll happily accept returns or exchanges.
Medical Equipment Service and Repair
No matter how careful you are, there's always a chance that your medical equipment will fail.
When this happens, it can quickly impact your practice. Every day your equipment is down, you run the risk of frustrating your patients and creating problems with the quality of your medical care. You need a medical equipment repair company you can trust!
Our expert technicians have years of experience and we're happy to service your equipment whether you purchased it from us or not.
Wondering whether your equipment has reached the end of its useful life? Let us take a look! We'll let you know whether medical equipment repair is an option and give you an estimate of the expected cost. If we can't fix your equipment, we'll do our best to help you find a used or refurbished replacement.
We're qualified to repair many different makes and models of medical equipment. Whether you're having a problem with a brand-new machine or you need help with an older model, we have the necessary experience to make sure it's fixed correctly the first time.
Don't waste your money replacing expensive equipment when you can easily repair it! We offer fast turnaround times and always warranty our work. Let us show you how we've earned our stellar reputation as one of the best medical equipment repair companies in the Sarasota area.
When it's time for an upgrade inquire about a quote
We make the process easy by eliminating intermediaries and giving you direct access to our buyers. We're not looking for transactions, we're looking for a partnership. This means you can count on us to treat you fairly and take extra steps to ensure the process is as smooth as possible.
It's easy to get started! Simply contact us and provide the details about your equipment, including the make, model, year, and condition. Our used medical equipment buyers will make you a fair and reasonable offer. If you agree, we'll arrange for transportation of your equipment, ensuring it arrives at our warehouse in the same condition it was in when it left your facility.
We want to be your preferred used medical equipment buyer, and it shows!